Featherweight and so portable, you won't even know it's in your jersey's rear pocket until you come across that perfect spot, where the light is just right and the scenery stops you in your tracks. It is a see-through acrylic triangle with a top curve, which fits below the pedal axle and a wavy bottom to avoid slippage. It's simple, but it works.
Sustainability
The stand and the packaging are both made out of recycled materials, because I wanted to keep the project green, no matter how small. The paper is FSA certified while the acrylic is Green Cast, the world's first and only 100% recycled acrylic.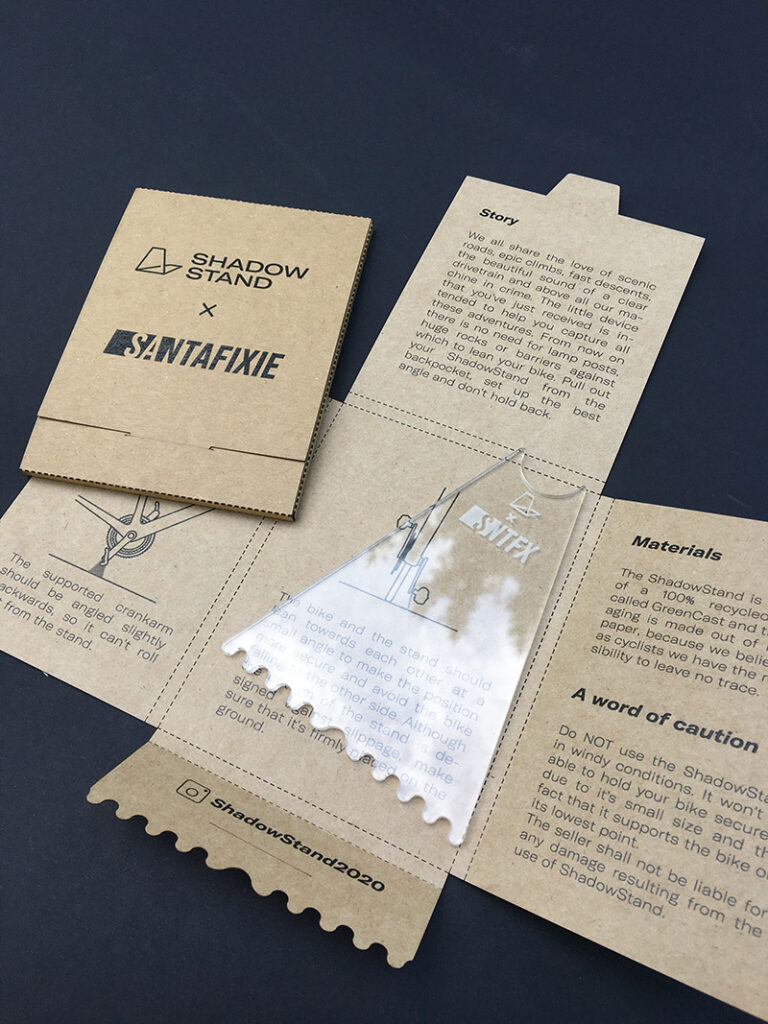 Even an invisible bike stand can make a statement! If you are a cycling club, a team, a shop or anyone really, looking for a touch of uniqueness, get in touch to personalize your ShadowStand. A logo can be engraved on the stand and printed on the packaging, whose colour you can chose from a variety of recycled papers.